Project status, tasks, responsibilities– flexibly on board, mastered together
What are colleagues working on? What's the status of the lighthouse project? Is this task still waiting for feedback? Raise collaboration to a whole new, digital level. Enjoy agile working with your team. Boost your cohesiveness. And remain safely in the lead.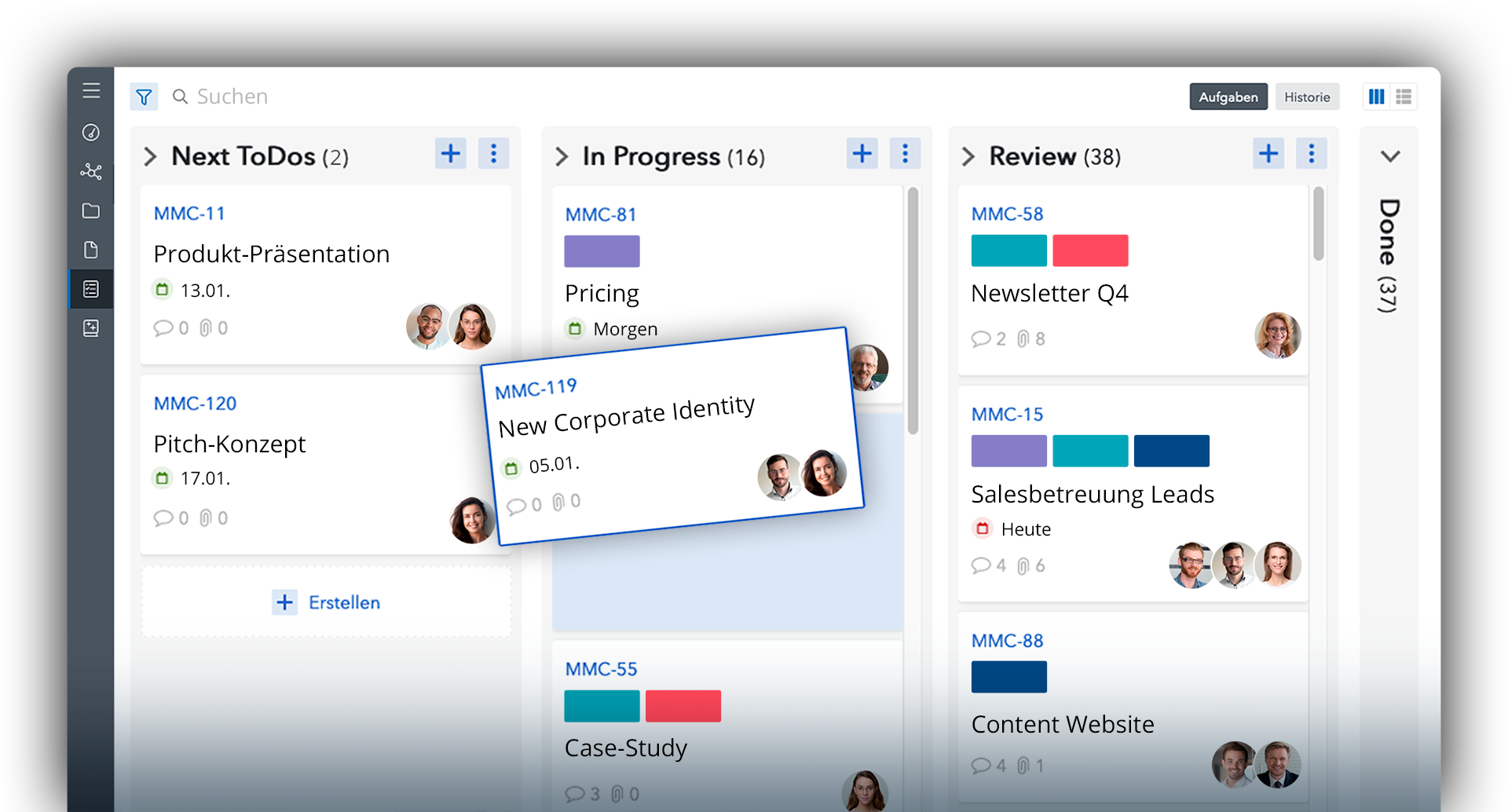 Mastering more and more projects in parallel is a challenge. Kanban boards make this possible. When you bring teams, tasks and priorities together in digital workspaces, things really get exciting. Use freely designed boards for units, campaigns and projects. Plus some hefty extras, such as labels for visualising priorities and responsibilities. Comments, briefings and versions are there in the task. Personal dashboards leave no questions unanswered.
The MMC effect: You boost your teams' autonomy and speed up the flow of tasks. Because workloads, status and tasks have maximum transparency.
Freely configurable digital Kanban boards

Personal dashboards with central task view

Reliable monitoring of due dates

Allocation of tasks and responsibilities

Comments and discussions are directly in the task

Simply attach briefings, files and corrections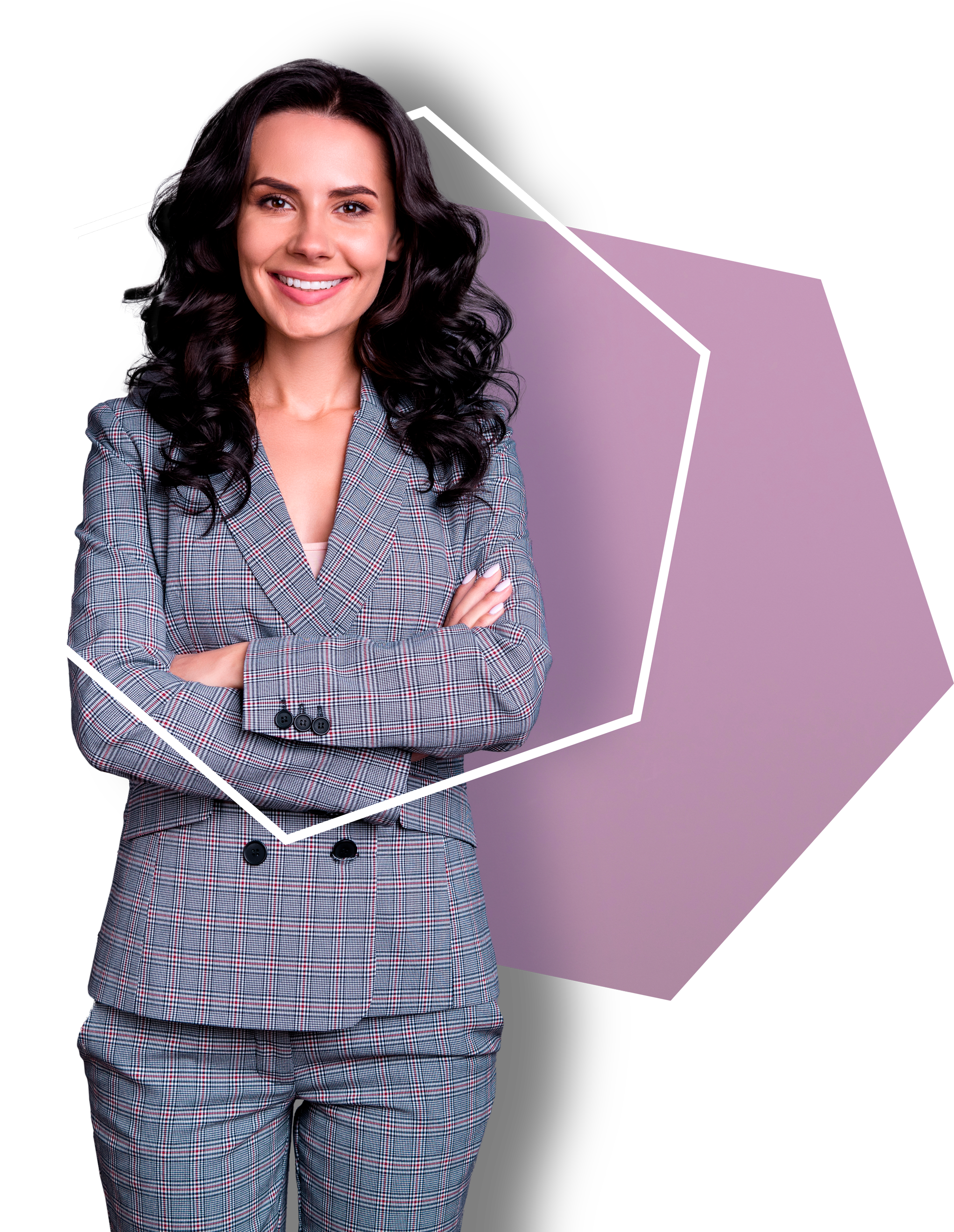 READY FOR EVERY PROJECT: CREATE AND CONFIGURE BOARDS
Start the intuitive way. Create boards for every project, choose colours, invite players to view their boards on the dashboard. Freely define process steps to suit the project.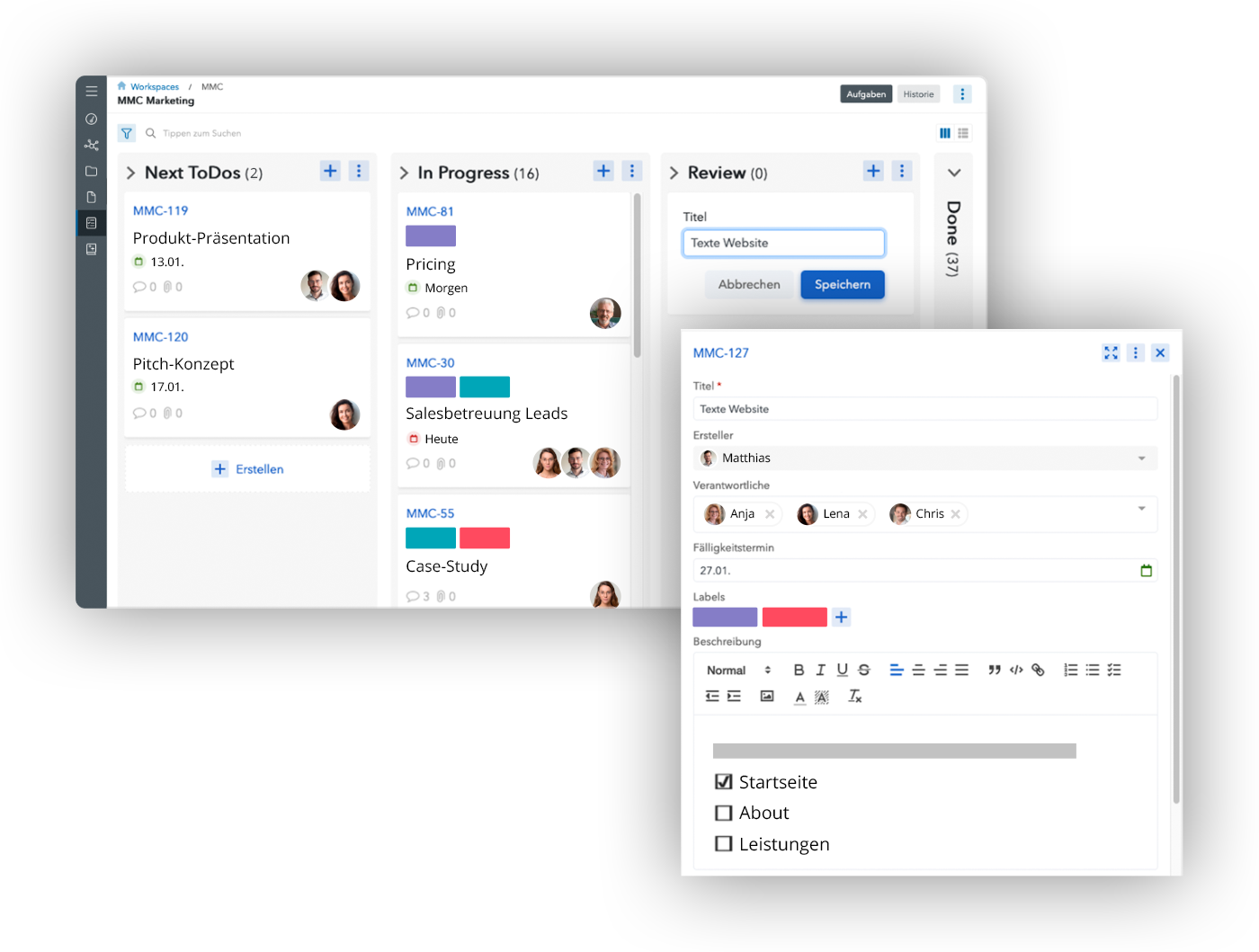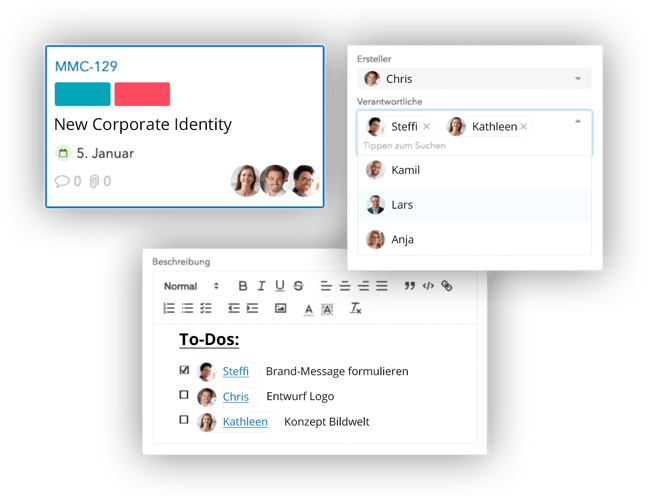 A CLEAR OVERVIEW: ASSIGN TASKS AND JOBS
Everything is on the board: Assign work packages, allocate tasks, make changes to suit the situation. The status is up to date and clearly visualised. Reliably keep track of responsibilities and to-dos from your daily stand-ups and weekly round-ups on interactive boards.
CLEARLY ALLOCATED: CATEGORISE TASKS WITH LABELS
Categorisation ensures clear task assignment and a good overview. Colourful labels, named as you wish, are simply attached to your tasks. You can make project responsibilities, dependencies and priorities crystal clear. Filter at your convenience – on the board and in the list view.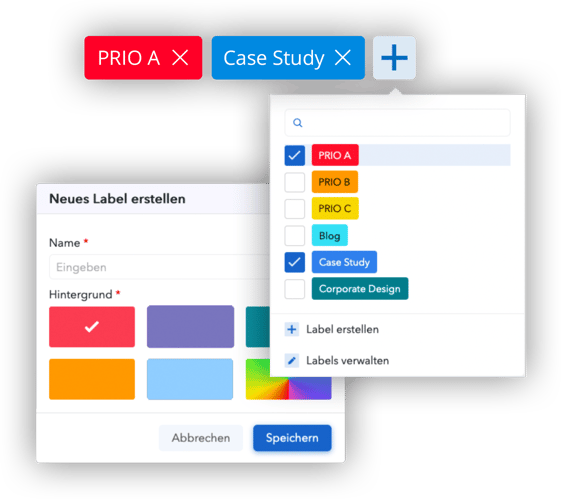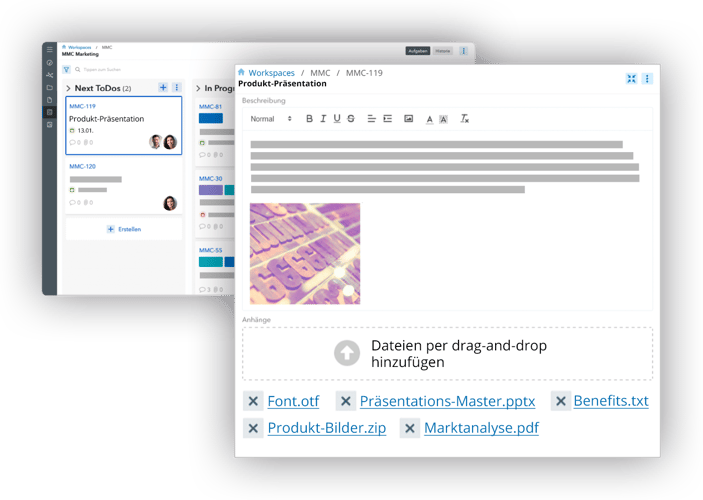 FASTER APPROVAL: WORK WITH DOCUMENTS ON THE BOARD
Agility and reliability combined: Make documents accessible in boards and tasks. Briefings, layout versions, texts and corrections are consolidated and uniform for everyone in the team, and integrated in the Review & Approval process.
ALWAYS UP TO DATE: FLEXIBLE EMAIL NOTIFICATIONS
Even if you don't happen to be looking at the board: Email notifications keep you up to speed with tasks you are working on or wish to be kept informed about. The deeplink is always to hand, so the task is just a click away.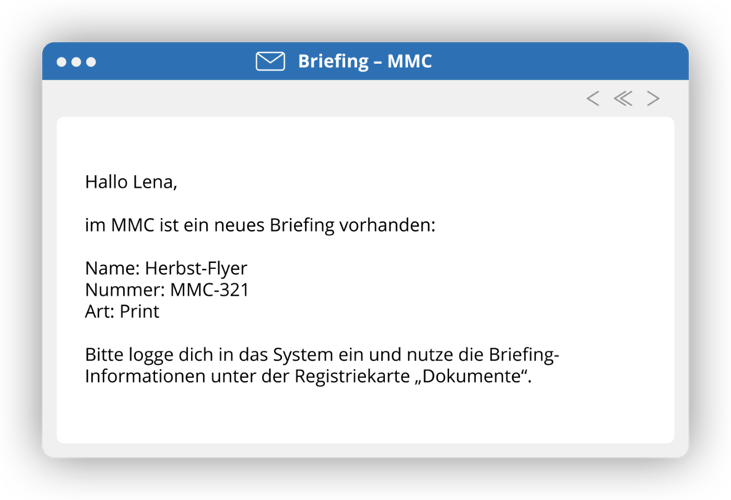 »
Agile Project Management in the MMC is as intuitive and simple as a post-it board,
but also with a chat feature, task management and document storage.
Everyone is on the same page – in every team, at all locations,
in different organisations.
«
Use important key performance indicators and statistics to compile meaningful reports – individually selected from all MMC modules, summarised and analysed. This way, you obtain valuable, weighted insights from your project and process data.
Effortlessly integrate the MMC in your infrastructure. Standard interfaces such as SSO are directly available. Individual interfaces to third-party systems such as SAP, ERP, DAM and PIM systems can be integrated – you're welcome to ask us for references.
Any questions about Agile Project Management? Then let's talk!
Make an appointment at short notice with one of our MMC experts.