File, manage and supply all media assets – which are central, up to date and have controlled access
Videos for the website. Catalogues for retail. Ad formats for social media. You can keep tabs on all media assets, in one place, enhanced with information and rules on access and use. Ready for teams, partners and MarTech systems.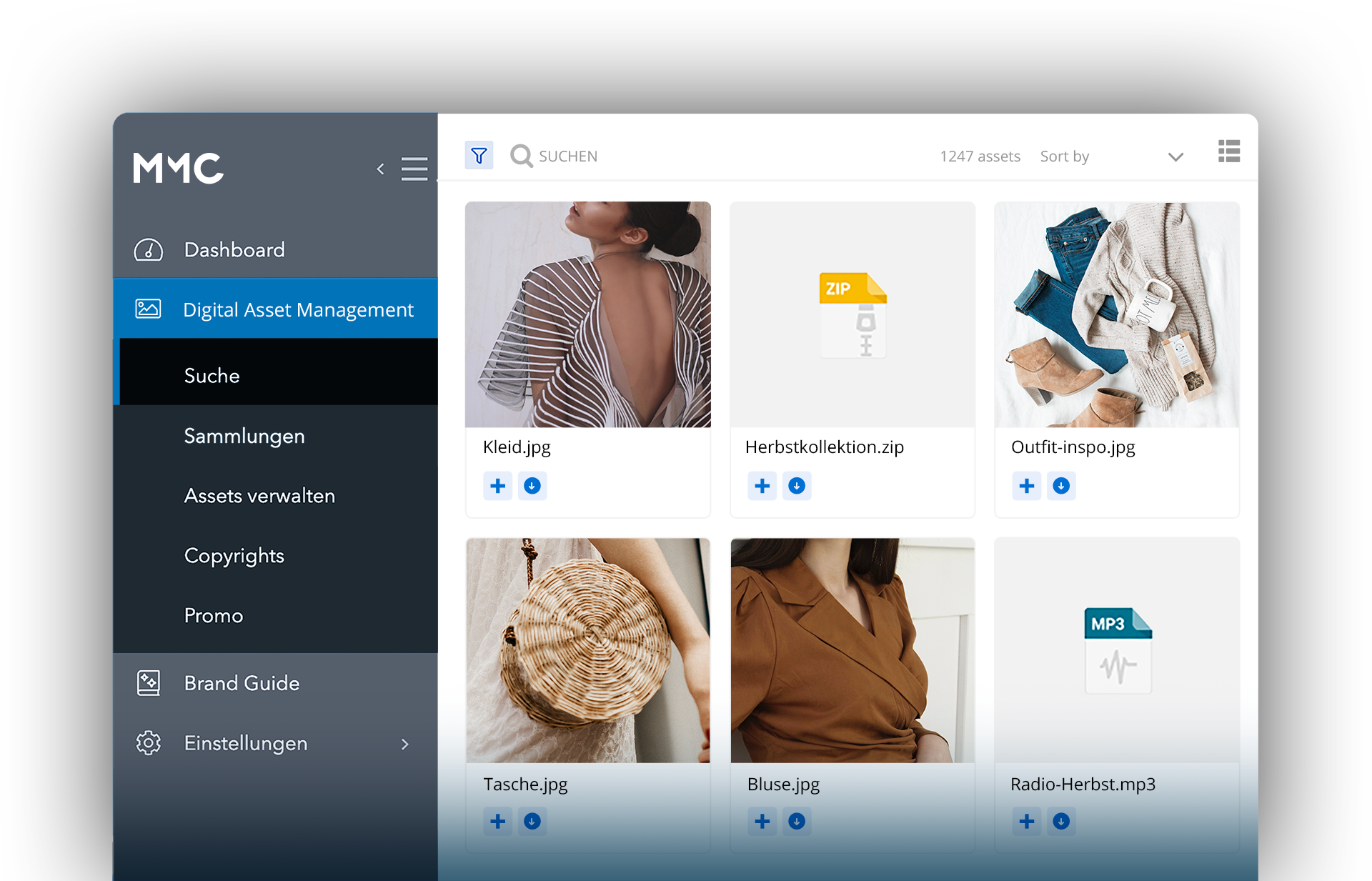 It feels great to have certainty: All data for brand presence and communication securely in one place, seamlessly, up-to-date and binding. It's visually structured and finding it is intuitive. It's structured by comprehensive metadata, from category to use through to copyright. Service providers and partners can also access the right data via their own collections and downloads.
The MMC effect: You have all the data at your fingertips, once and for all. And these enhanced media assets bring real productivity benefits for your marketing.
Fast access to all media assets and advertising materials

Metadata ensures structure and categorisation

Manage licence terms and conditions of use

Quality gate for incorporating new assets

Intuitive viewer for images, videos, audio and PDFs

Convenient and dedicated collections for selection

Download securely and send to teams and partners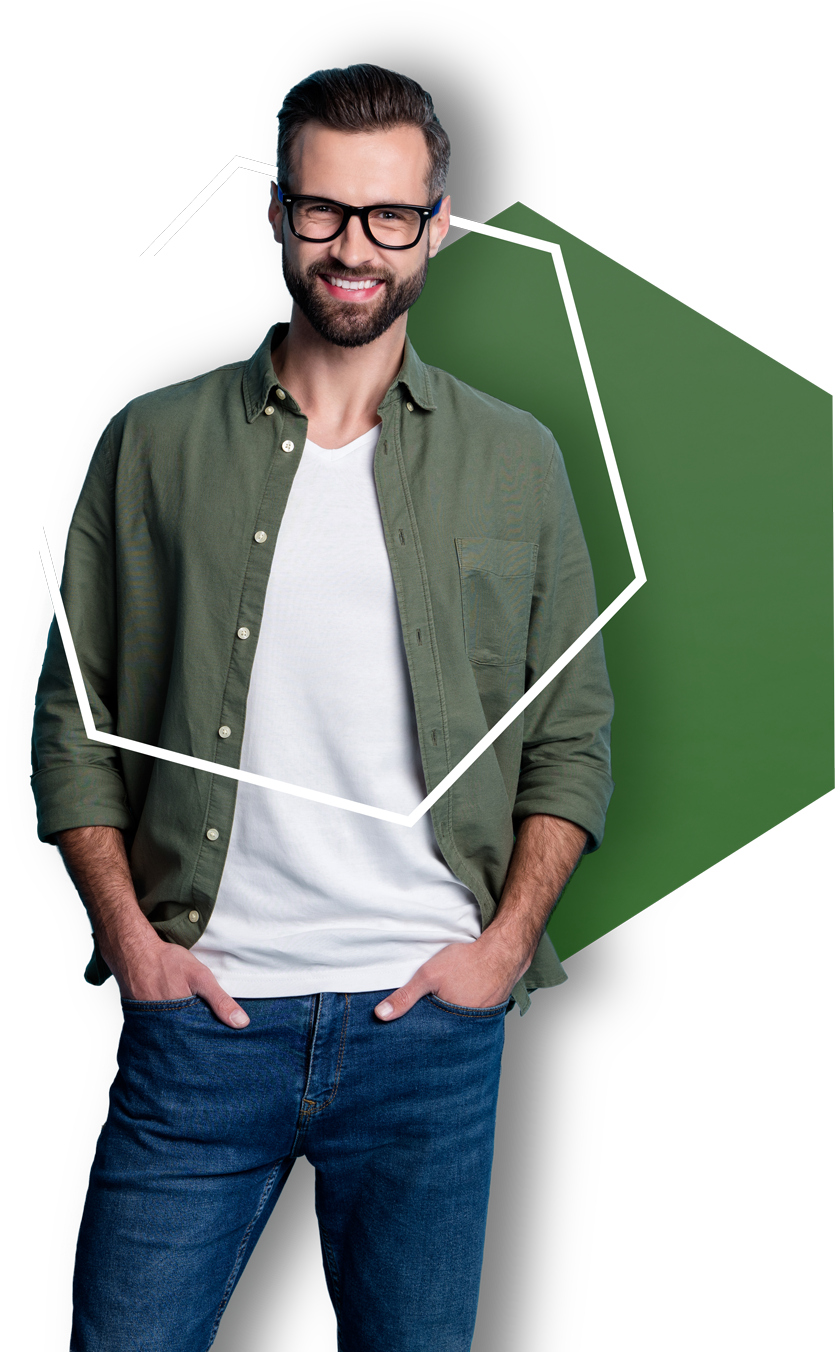 HUGELY ENHANCED: BENEFIT FROM COMPREHENSIVE METADATA
Add indispensable data to motifs, videos and files, entirely in line with your specifications. Get support with keywording and maintenance. Classic meta-information automatically enhances content, making the use of your assets traceable and more productive.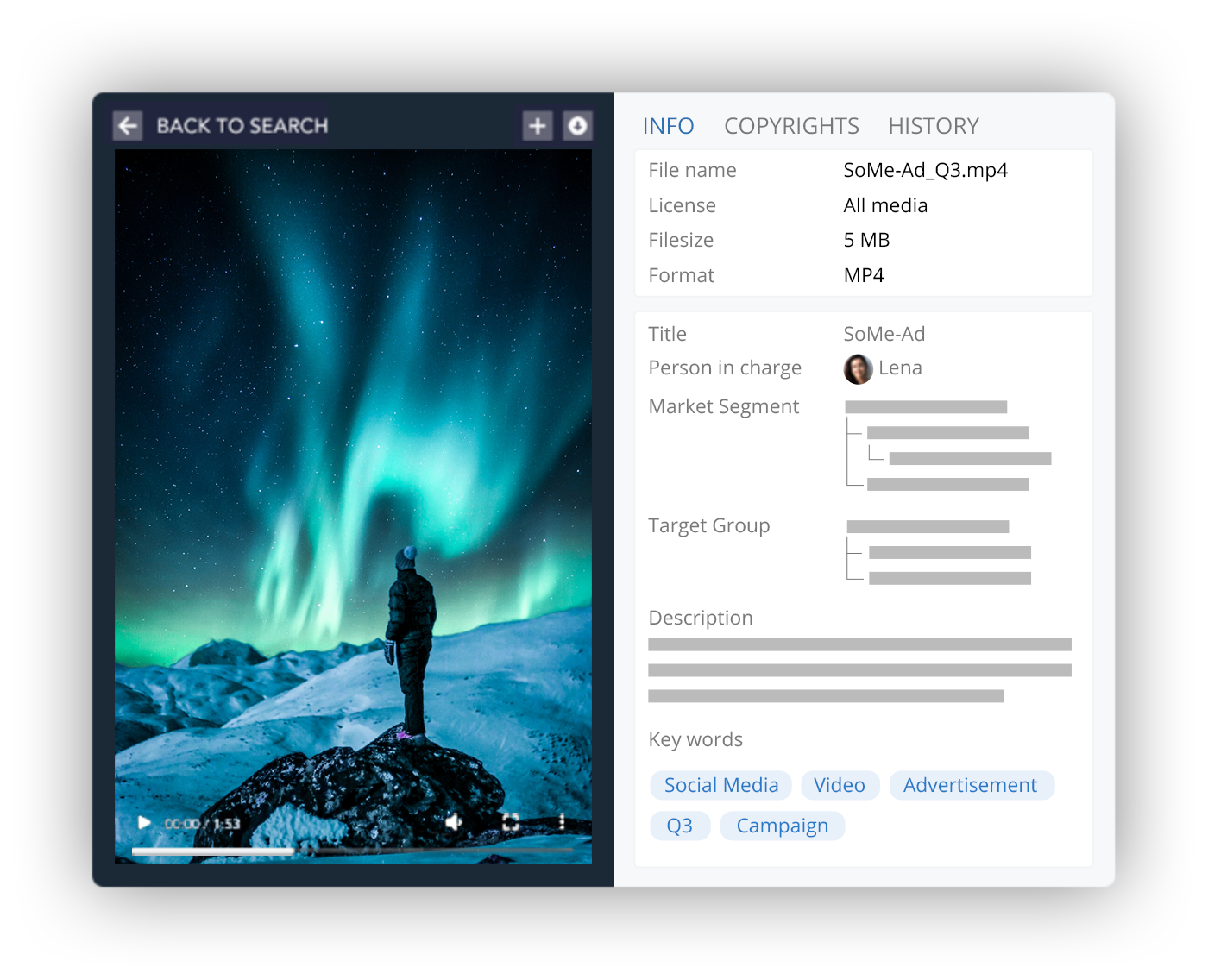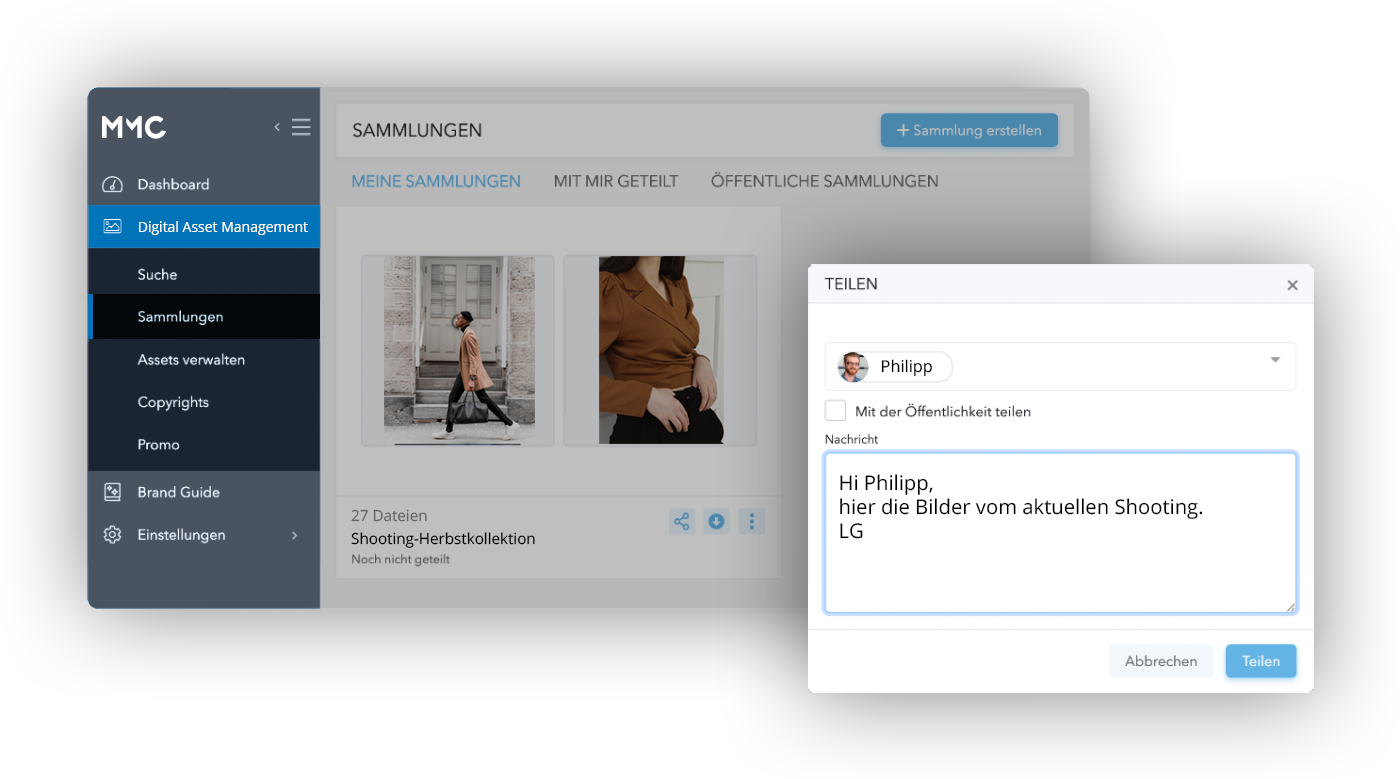 CONVENIENTLY TO HAND: SHARE BRAND AND CAMPAIGN ASSETS
Make assets available to the people working with you using swiftly created, individual collections and targeted downloads for teams and partners, both in-house and external. Essential rights of access and use are included.
AN INTUITIVE OVERVIEW: ARRANGE ALL MEDIA IN A GRID
Get a DAM good overview with just one click! View all assets or just the selection you require, clearly visualised on your digital light table and enhanced with an intelligent search by category, project or metadata.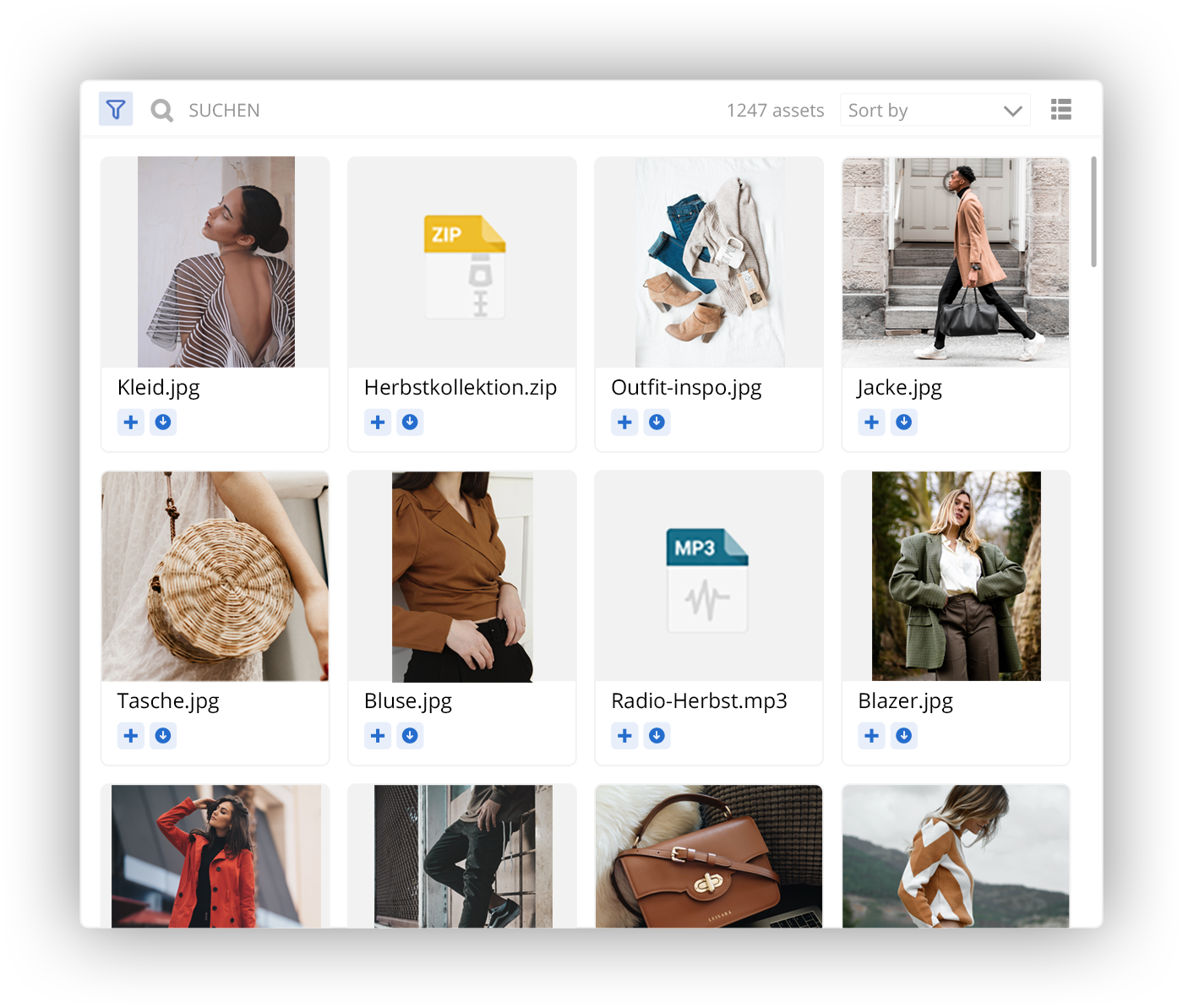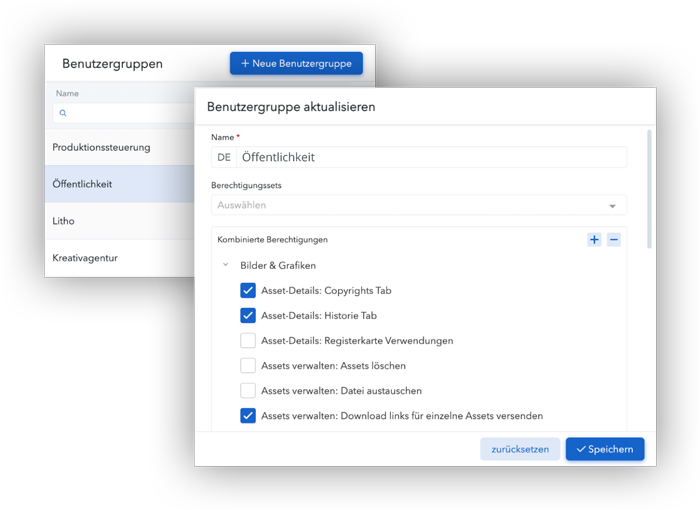 CRYSTAL CLEAR RULES: RELIABLY CONTROL ACCESS TO MEDIA
Impose clear rules for the use of your media. Control access to every asset using metadata. Establish the type and period of use. Manage users, groups and their permissions. A complete history and transparent reporting will keep you ahead of the field.
COPYRIGHT MANAGEMENT
Keep tabs on copyright issues. Manage rights of use for all assets and every type of medium. You'll receive prompt reminders when licences are going to expire.
LIBRARIES
Organise and manage brand and product materials in dedicated libraries, centralised and orderly in your DAM system, with their own access rights.
»

More and more media, a huge variety of sources.

At some point, it became impossible to keep tabs on the status manually – not to mention copyright.

The metadata in the MMC's DAM makes everything clear: intended use, access rights, the entire history.

This way, we can quickly publish the right data. And always with a clear conscience.

«
GENERAL ADVANCED FEATURES OF MMC
Use important key performance indicators and statistics to compile meaningful reports – individually selected from all MMC modules, summarised and analysed. This way, you obtain valuable, weighted insights from your project and process data.
Effortlessly integrate the MMC in your infrastructure. Standard interfaces such as SSO are directly available. Individual interfaces to third-party systems such as SAP, ERP, DAM and PIM systems can be integrated – you're welcome to ask us for references.
Any questions about DAM? Then let's talk!
Make an appointment at short notice with one of our MMC experts